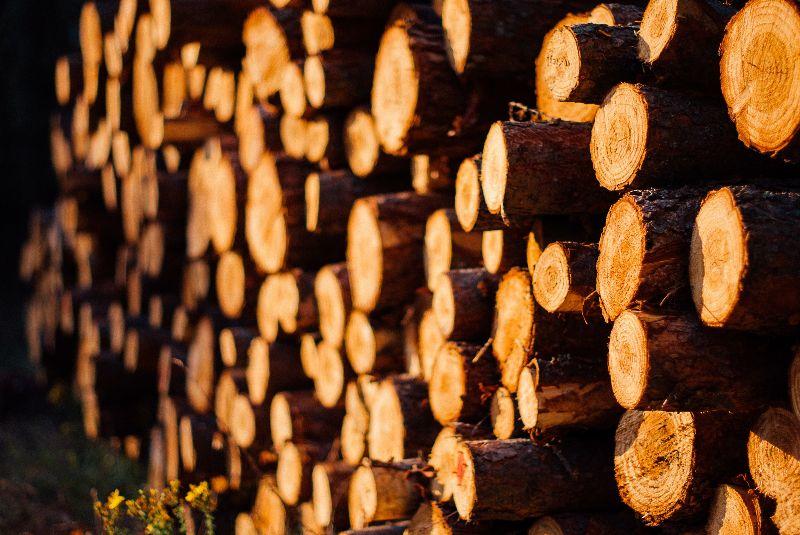 Not All Wood is the Same
If you browse a site like Etsy.com, you will see a lot of beautiful, handmade furniture. What most people don't realize is that they are all built with different types of wood; all wood is not created equal. In this post, I want to share a little bit of knowledge I have learned in the past year of woodworking so you can make a more informed decision when searching for that next special piece of furniture.
There are four groups of wood that I use to build interior furniture: softwood, hardwood, reclaimed wood and veneer/plywood. Softwood is easy to work and a lot of things are made with this. Softwood species include pine, douglas fir, and hemlock (think construction materials). Hardwood species include red oak, maple, hickory, cherry and is usually what high-end furniture is made with, as well as cabin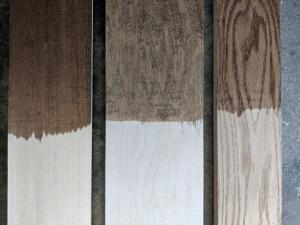 Softwood can ding and dent easily so I tend to stay away from these types for high usage pieces like a dining room table, that does not mean there aren't great softwood tables out there. I like red oak, hard maple, ash, birch and hickory for most projects, with cherry and black walnut for special requests. The reclaimed, old wood that I have used so far is usually pine or oak since I have easy access to it. I use cabinet grade plywood for cabinet frames and in certain items I work on, depending on budget, what is it used for and specifications from the customer. Reclaimed wood is a different topic for the future.
When you are shopping around, looking at a site like etsy.com, or talking to me about a potential idea ask:
What kind of wood was/will be used?

Was it kiln-dried?

How was/ will it put together (all wood joinery, screws & glue, nails)?

Was it machine made or made by a human?

What kind of finish/ top coat was/ will be used?

Where was it made?
If we are working on a project together, one of the first questions I will ask is if there is a type of wood you prefer (so much info on the Internet). The answer helps me understand if you are looking for a timeless piece or something that you may put in the garage next year. This question is then followed by asking you what your budget is. Hardwood tends to be more money. Most of the time hardwood = more money = something you can pass down to your grandkids… if built properly.
The type of wood is not the only thing that makes beautiful furniture last. This will be determined by how it is put together and finished, the moisture content when built, if metal fasteners like screws or nails are used improperly, not using the proper grains (See here). Any of these elements can make an appealing piece of furniture warp, crack, or split within a short amount of time. (See photo below)

As with most things in the shopping world, having a little knowledge should help you get the furniture that you envisioned within the right price point. If you are shopping around at brick and mortar stores, feel the furniture, ask what it is made out of and where it is made.
If you have any questions about anything in this post or about an idea you have please let me know.
– Fran
Good articles:
More detailed article about wood types –
https://www.octaneseating.com/types-of-wood-for-furniture
Choosing outdoor lumber – https://www.woodmagazine.com/materials-guide/lumber/outdoor-lumber
Prevent home center wood from warping –
https://www.woodmagazine.com/wood-supplies/lumber/how-do-i-prevent-home-center-wood-from-warping